A vast majority of this work was done in Seattle, during the salad days of "Extreme _____!"  Snowboarding, wakeboarding, and various "X" versions of skateboarding was the thing… and the world has been a better place since.
K2 Snowboard Design + Sims Trade Ad
Borrowing from early 70's muscle car graphics, this series of FatBob K2 boards were fast-but-guzzled-no-gas.  Sims Snowboards ad invited trade show attendees to sample its wares via the iconic ViewMaster.
---
2. Burton Snowboards' "Log"
This media kit was mailed to participating snowboard dealers, complete with various insects inside. (plastic insects, of course!)
---
3. Redbull's Seattle Downhill
Print campaign for longboard competition held in West Seattle.  Contestants (pilots?) wore full leathers for this event.
---
4. Burton Snowboards Christmas Card
Advent calendar revealed unexpected, cheerful images in this Norman Rockwell lift.  Yep, that's Jethro…
---
5. K2 Skis Dealer Poster
Let's just say this was not supposed to be printed, much less mailed to participating dealers… right, Margie?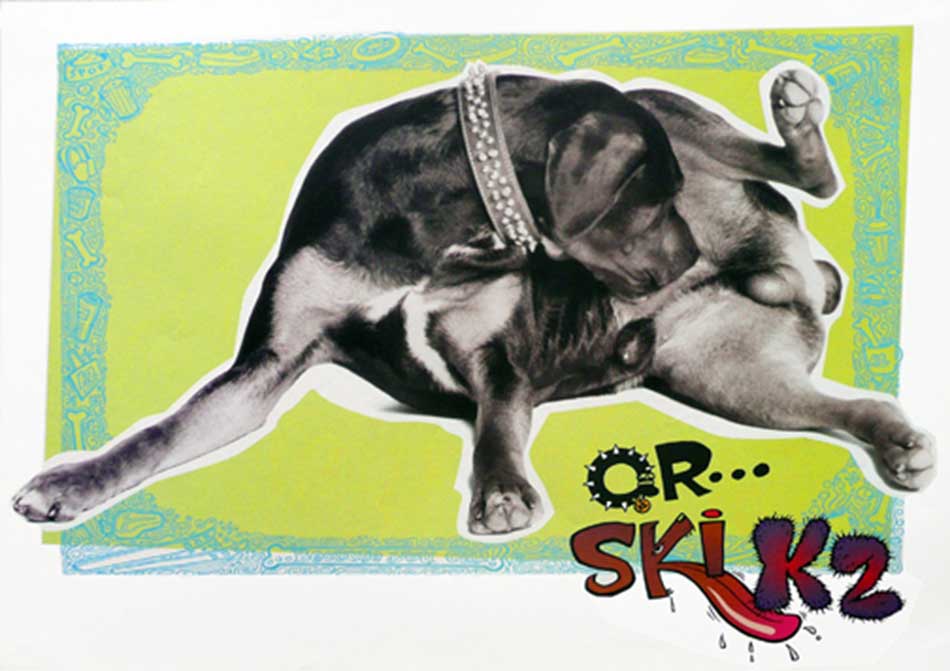 ---
6. O'Brien Wakeboards
Customer brochure for this new style of water sports. It was decided that the photo shoot must take place in a grocery store… but, for the life of me, can't remember why.